Update 24 Heart of Madness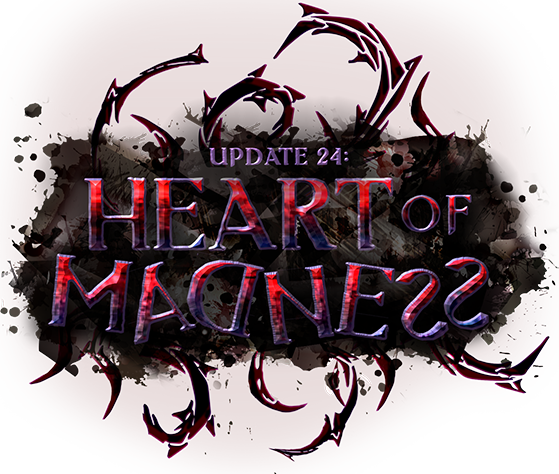 Get ready for the mania of the latest update to Dungeons & Dragons Online: Update 24, Heart of Madness! Yalthoon the Mindflayer, and the Daelkyr demon lords, are back with their denizens of Xoriat in brand new adventures. They're determined to unhinge the world as we know it with their special brand of insanity!
New Adventure Pack!
The insane lords of Xoriat return in all new adventures! Return to the Sleeping Spell Inn for the ultimately excursion into madness with Terminal Delirium, and more zany Xoriat misadventures! For Level 18 (Heroic) / Level 26 (Epic). Free to VIPs!
 
NEW Free Tyranny of Dragons Adventure
Infiltrate the Cult of the Dragon to retrieve the legendary White Dragon mask for the Harpers, before the cultists can enact their devious plans for conquest. This dungeon is free for all players!
Barbarian Improvements
Barbarian enhancement trees have been updated and improved for better survivability!
NEW STORE ITEMS
More ways to customize your cosmetic appearances!
Learn about the latest additions coming to the DDO Store with Update 24 by clicking here!